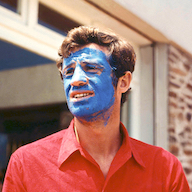 Callum Jefferies
Software developer
Over the last 8 years I've built user-centric digital products and services in sectors such as healthcare, media, hospitality, music, sport and education.
I have wide-ranging experience creating digital products inside cross-discipline teams, covering agile/lean working practices, rapid prototyping, user research, automated testing/analysis, performance, accessibility, security, usability/UX, documentation, styleguide creation, analytics, DevOps, support and open source.
I'm proficient in JavaScript, Elixir, Ruby, Python, HTML/CSS, relational databases, CI/CD, Docker and Git. I have extensive experience using Phoenix, Ruby on Rails, Node.js, React/ React Native, GraphQL, PostgreSQL and cloud-based services to build production ready software.
I'm particularly interested in how user experience shapes the business/consumer relationship. Through this I've developed a clear sense of what it takes to make a digital product people trust and want to use.
Experience
Open source/ personal projects