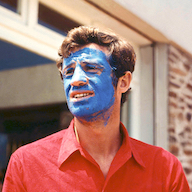 Callum Jefferies is a London-based designer and developer with 8 years' experience creating digital products and services.
In my time at Made by Many I've worked with ITV, Microsoft, The Victoria and Albert Museum, Macmillan Cancer Support, Universal Music Group and Cannes Lions.
I've also worked on several in-house projects, notably Hackaball, Bloop and Is the Toilet Free?, my surprisingly successful Raspberry Pi hack project.